A highly efficient precision metal fabrication process directly translates into time and cost benefits for you. Which means we, as manufacturer, constantly need to push the boundaries of our production process. To accelerate your lead time, we became the first in Europe to use a Laser Direct Imager in precision metal parts manufacturing. What does that mean for you?

A good beginning makes a good ending. Electroformed metal parts depend on the creation of a perfect mold at the beginning of the process. So what if the first steps of the process can be done faster, cheaper and more precise?
A step closer to making future proof products
Photolithography is the technical term for applying a geometric pattern to a sensitive resist on a substrate by the means of light. Usually, this is done by placing a mask on a photoresist layer and exposing light to the entire mask. The Laser Direct Imager is capable of projecting high resolution images directly from a CAD file. In other words, photomasks have become redundant with the Laser Direct Imager, significantly reducing costs and lead time.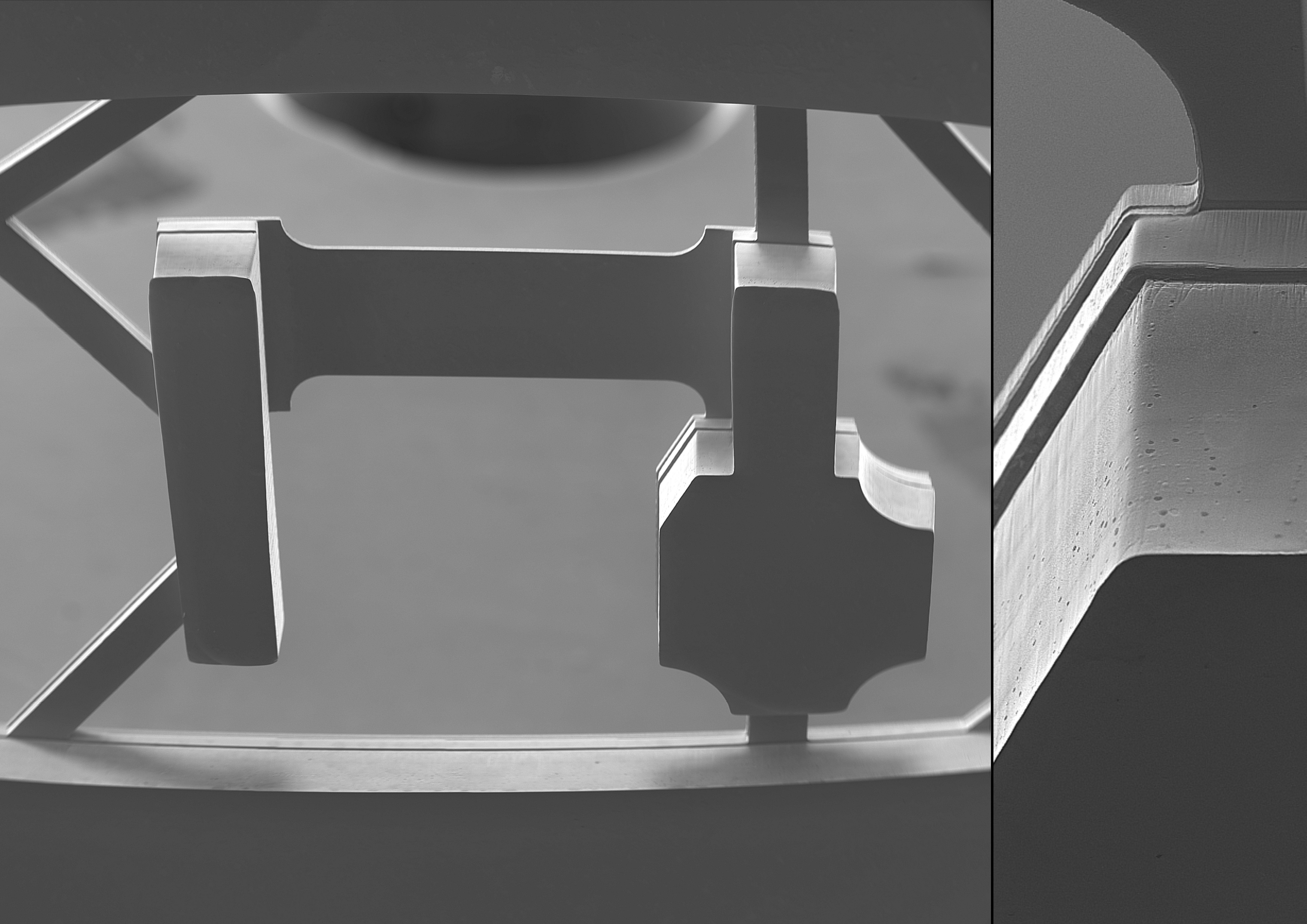 An electroformed metal part made with the Laser Direct Imager.


The Laser Direct Imager provides enormous benefits, as highlighted below
Characteristics of direct-write lighting

Benefits for production

Cost savings

One glass mask costs around 5000 dollar (correction rounds often demands production of at least two masks!)

Time savings

Quicker turnaround because mask production is eliminated (production of one mask can take up to a week)

Contact-free

No defect or damage of the photoresist by the mask
No problem with placement of the mask and/or Mylar vacuum foils
No waiting time for creating the vacuum

Flexible (pattern can easily be changed digitally)

Quicker turnaround (corrections can be processed immediately in the next exposure)
Digital changes allow fast and easy adjustments to be done to new photoresists. This allows multiple test runs

High resolutions

Higher resolutions possible (between 25.400 and 63.500 dpi). This is better than film quality and can replace glass masks.

Automatic alignment

In case of multi-layer electroforming, the second layer needs to be perfectly aligned. Doing this manually is inaccurate and time consuming. While the Laser Direct Imager aligns automatically.
Elimination of the production of masks simply means lower costs, faster process, and higher precision and flexibility. All that Laser Direct Imager needs is a CAD file. All these benefits add up to what becomes a process that is fully optimized for the creation of high precision metal. The LDI is our answer to your need to reduce your lead time!