In this blog, we describe how we helped a customer of ours — one of the world's leading manufacturers of semiconductor material handling equipment and interfaces — improve their prototyping process significantly. This improvement was realised by working with the experimental approach. The experimental approach, you say? Yes. We'll explain what the experimental approach is, how it differs from the more traditional 'scientific' approach, and how it helps you supercharge your prototyping productivity. But first, some background on the customer, our partnership, and how we came to the experimental approach.
Companies in the semiconductor space: what do they need?
As said, the customer in question is a semiconductor company. Semiconductor companies are under constant pressure to create components that are the next best thing. Staying competitive is challenging, because innovations succeed each other at a rapid rate: a chip or part that was state-of-the-art only a few months ago, may be significantly outperformed by the standard of today.
These dynamics forces semiconductor companies to innovate at a very high pace: they are constantly looking for ways to fuel their R&D process. Extreme prototyping productivity is essential. This is also the case for our customer, and we wanted to help them out with that.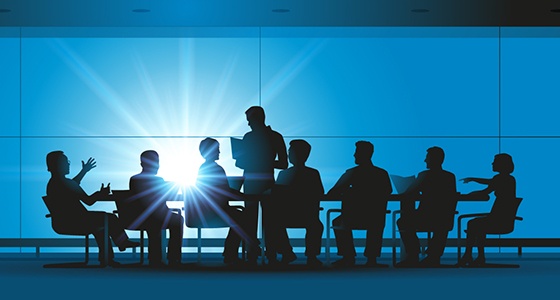 We have worked with this customer for many years, and started out by providing them with micro-precision parts for test contactors. After a while, the customer started growing at a rapid rate. During that growth, they realised that they needed more than just a component supplier; they needed a prototyping partner they could co-develop top quality products with at a high pace. The customer required this way of developing to stay innovative thus competitive.

The requirement ignited a new partnership format, which turned out to be the foundation for what we now call the experimental approach.
The experimental approach vs. the traditional design approach: what's the difference?
The experimental approach is a highly effective design and development method that focuses on creating several variations of a component instantly, rather than building one specific component from an existing drawing. How this works in practice is that a manufacturer has a rough estimation of what the design of a part should be, but hasn't formalised this through a drawing. The manufacturer wants several variations of a part to see which one fits their application best; the supplier provides these variations in one batch.
But this is just another way of creating prototypes right? It doesn't necessarily implicate a new way of working together. That's right, there's much more to it. During the design process, the manufacturer and supplier should work closely together to create designs that have the highest probability of becoming a high-performance component. Take a look here if you wonder what that design process should look like.
The scientific approach, on the other hand, entails the creation of a drawing (by the manufacturer) that is sent to the supplier to execute. The properties of the predefined material are entered in computer models (by the manufacturer) to generate a design that's supposed to provide the component with the best performance, based on the numbers from those models. But the word 'supposed' kinda gives it away: the part should provide the best performance, but doesn't always since it's pure theory.
One only knows for sure if the expected performance of a component is achieved when that component is integrated into the application. A test is needed to determine the performance of the part. If the performance is not achieved, the manufacturer has to go back to the drawing board and start the whole design process over again, until they get it right.
It's probably safe to say that this process is not what high prototyping productivity looks like. With the experimental approach, you can test all the variations of a component instantly to see if the required performance is achieved. That sort of sounds like high productivity, right? There's a variation out there that meets your performance requirements, and the experimental approach is the way to find it quickly.
A note: we're not saying that the traditional way of creating prototypes belongs to the past. There are many scenarios where this way of prototyping is favorable. For example, if you already have a very good idea of what your component should look like because you know that it has functioned properly in previous versions of your application, then asking your supplier to simply execute is perfectly fine.
Let's now make the experimental approach more concrete by projecting it on the case of the semiconductor manufacturer we work with.
The experimental approach in practice
The semiconductor manufacturer needed a next-generation, micro-precision component with very high heat resistant capabilities for the test handlers they market. Instead of them creating a drawing of a single component for us to execute, we decided to work with the experimental approach.
We created 30 variations of the component for our customer to test, and we produced these variations all in one batch. We even produced all 30 samples on one mandrel, which is the output you get when you use electroforming; an ultra-precision manufacturing method that's definitely worth investigating.
Wondering why you should consider electroforming as an engineer?

Then our whitepaper on the topic is a value read for you

. It explains how the technique's high replicability and short lead and delivery times will help you drive continuous innovation and growth for your organisation.

Pick up your free copy

below, enjoy!