Veco has been actively contributing to sustainable economy and environmental friendly solutions, for example, we switched to green energy: energy we use since 2021 is 50% solar energy and 50% wind energy. Another great example is us joining the HyScaling project in Jun, 2021 (learn more about the story here).
HyScaling: make better electrolysers in a better way
The Hyscaling project is part of ISPT's Hydrohub Innovation Program, aiming to develop better electrolyser systems and make electrolyser systems in a better way. The specific objective of HyScaling is to achieve 25-30% cost reduction for levelized cost of hydrogen compared to the state-of-the-art by bringing the HyScaling innovations to full implementation and roll-out by 2030.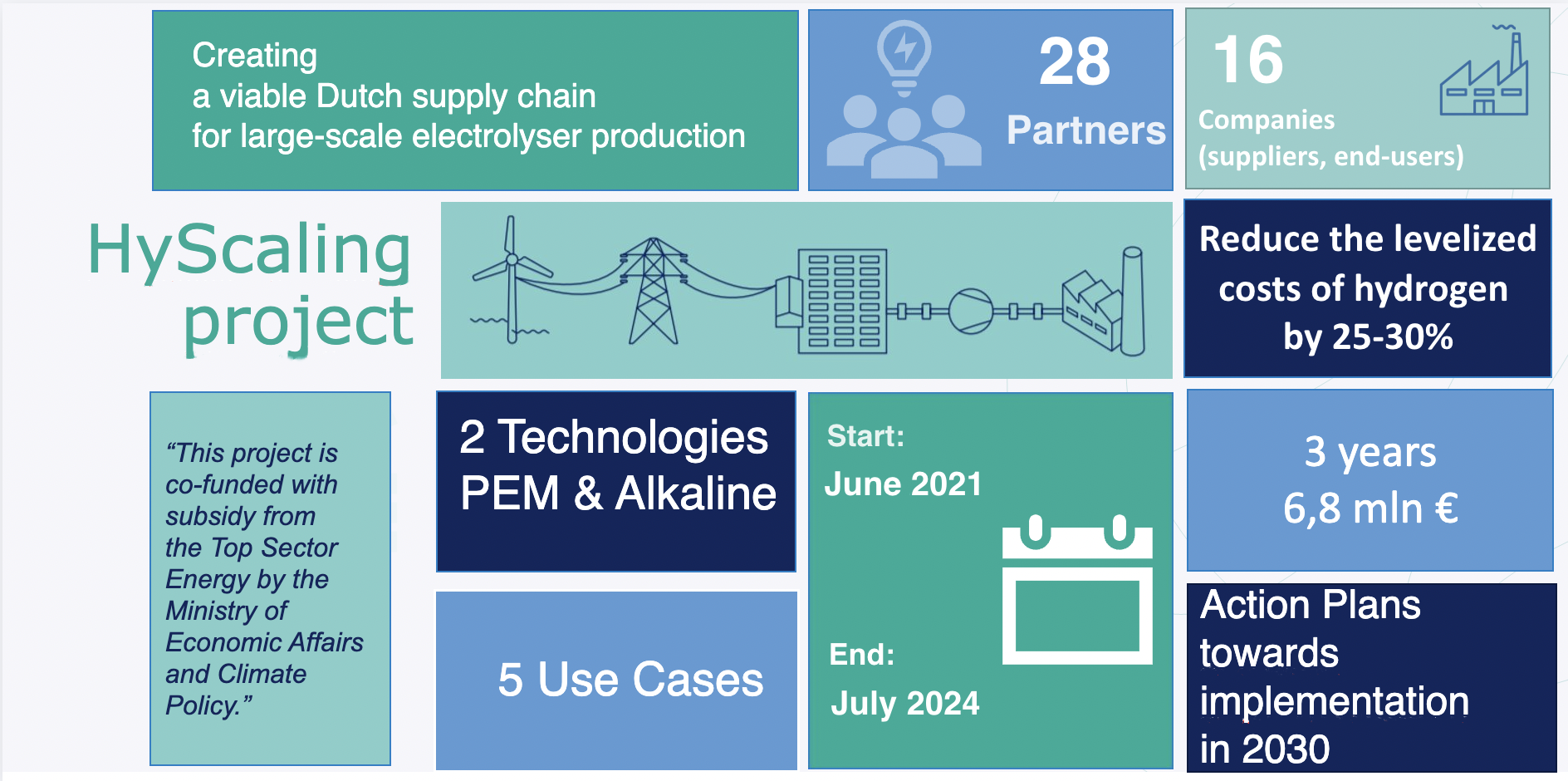 Dutch industry will contribute to achieving climate targets and establishing a circular economy by switching from fossil to sustainable energy. Central to these efforts is the production of green hydrogen in electrolyzers powered with sustainable electricity from wind farms and solar cell arrays.
Veco is proud to be part of the project, which is based on intensive collaboration of a very diverse, strong consortium of large companies, SMEs, and start-ups with various innovations and expertise.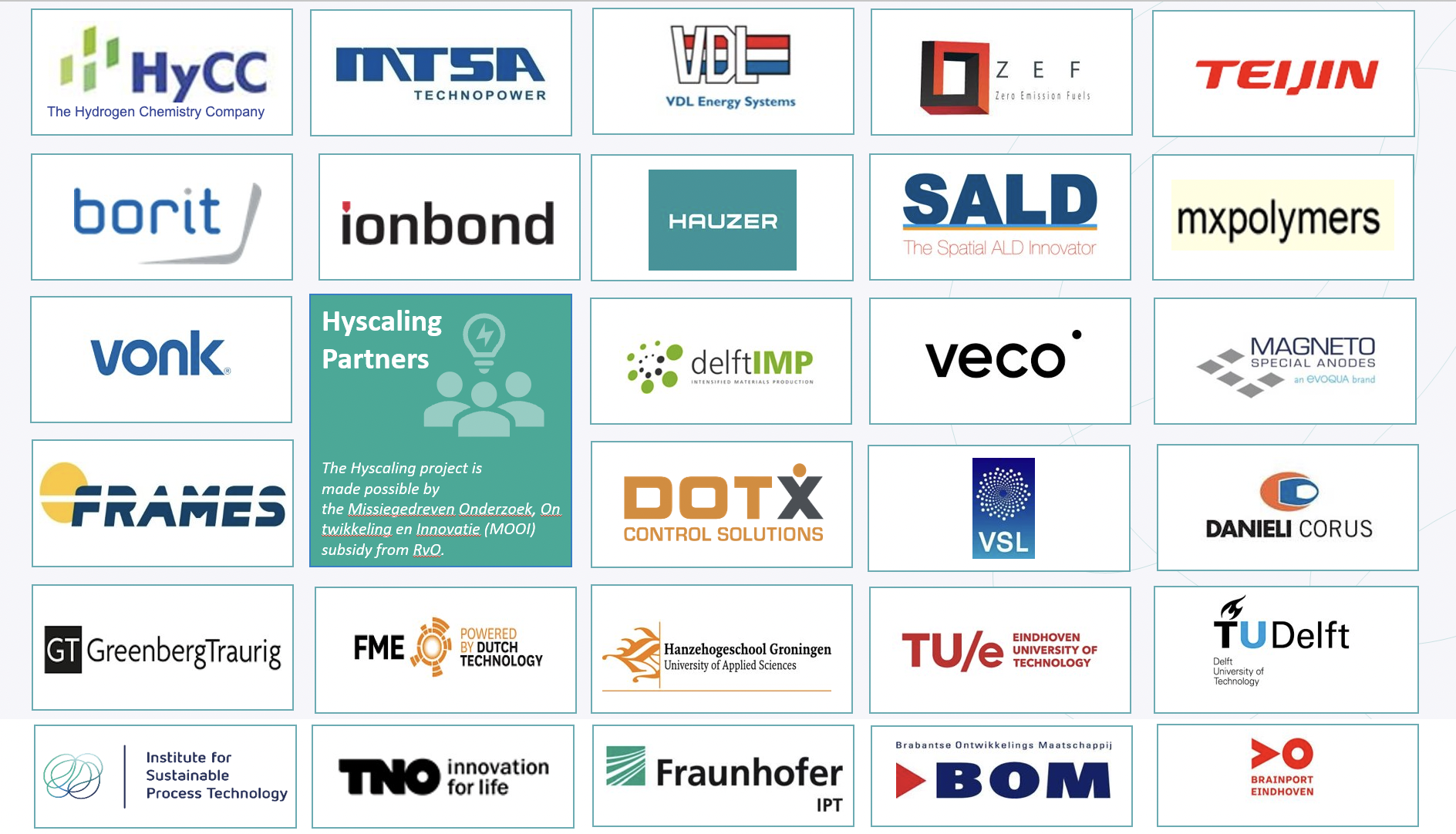 Hyscaling X Veco: high precision meets green ambition
In HyScaling novel hardware, low-cost manufacturing processes, optimized integrated system designs, and advanced operating and control strategies are developed that all contribute to the overarching green ambition.
With the world-leading Electroforming technology for micro-precision metal part manufacturing, Veco is committed to empowering the industry to enlarge hydrogen production more efficiently and at lower costs.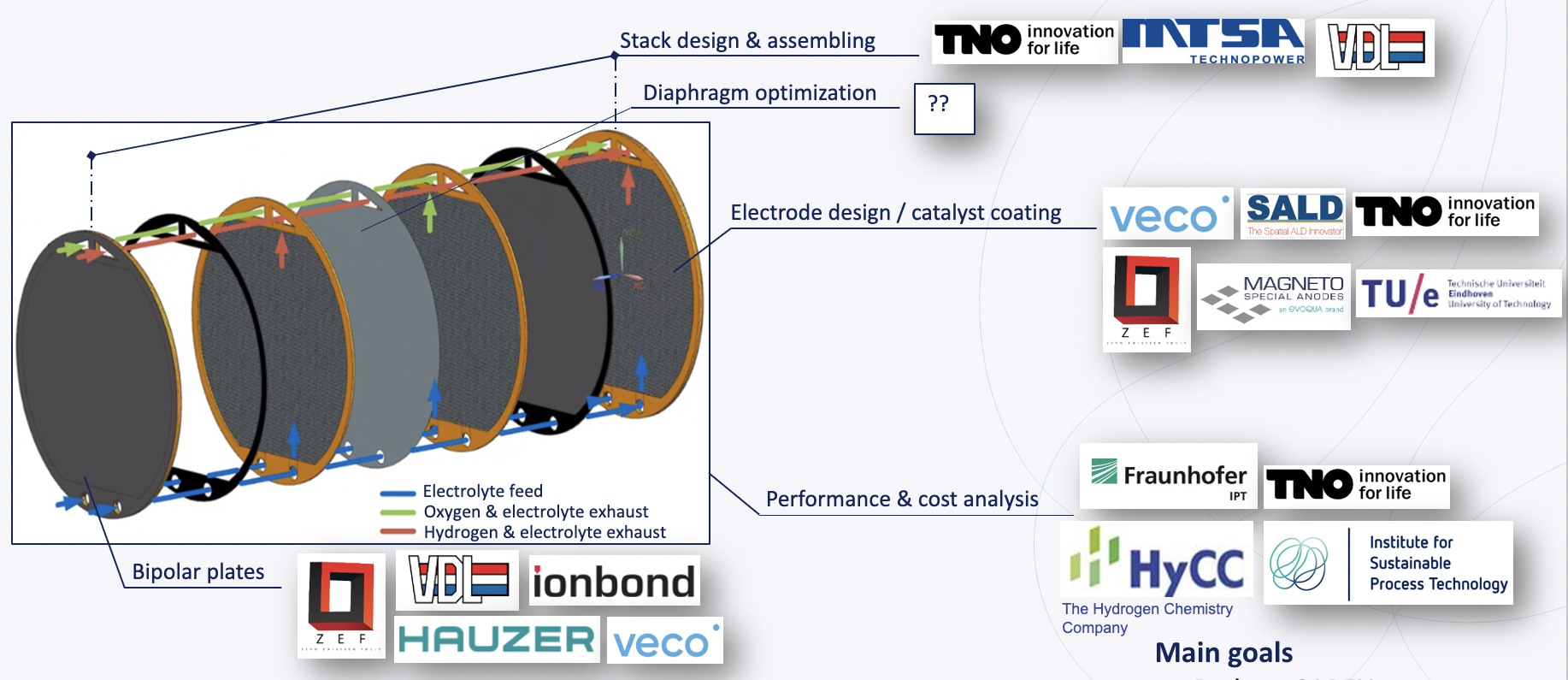 Bipolar plates: lower costs and higher efficiency
Bipolar plates constitute one of the most important parts of a PEM stack with multifunctional character. It distributes fuel gas and oxygen over the whole active surface area, joins together the anode of one cell to the cathode of another, provides electrical conduction between cells, facilitates fluid management within the cells, and removes heat from the active areas, among others.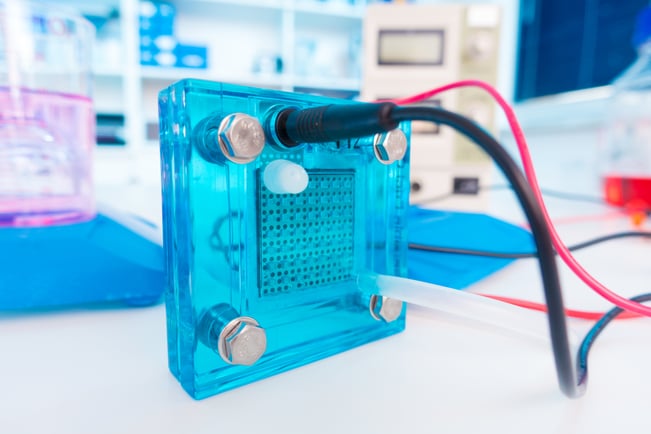 Cost and material choices of bipolar plates have long been the bottlenecks for further development and application of PEM fuel cells, as bipolar plates represent 2nd largest portion of the cost in a fuel cell stack. Vigorous efforts have been made to evaluate different materials and manufacturing processes in order to meet the demanding expectations for the plates.
Veco contributes to the Hyscaling project with our high-precision bipolar plates that can work without precious materials, achieving much lower costs while enabling higher efficiency. Our unparalleled precision engineering technology capabilities enable us to provide the industry with top-quality high-precision metallic bipolar plates which are cost-efficient, burr- and stress-free, with higher electrical and thermal conductivity.
Electrodes: achieve up to 20,000 times surface enlargement
Electrodes are used for Electrolysis, Fuel-cells, and Desalination. Veco is a leading supplier of anodes and cathodes, and contributes to the Hyscaling project with our non-precious metal electrode solutions.
With our patented Ni-E³ process we are able to produce durable and sustainable Electrodes. The main difference and huge advantage of these electrodes is the large surface area that can be achieved. Up to 14 times enlargement has been achieved when this Ni-E³ process is used. In addition, several coatings can be applied that can further result in a surface enlargement of up to 20.000 times resulting in yields that are unprecedented in today's world.

On top of this improvement in production yield, the Ni-E³ process is also extremely sustainable due to zero waste production and 100% recyclable products, making it a future-proof technology for producing Electrodes. It is also possible to co-develop Electrodes(learn about how to co-develop with Veco here) where aspects of the product can be customized to fit the customers' needs such as product thickness, surface structure, and material properties.